A fellow Deagler decided he'd show off his latest batch of handloads: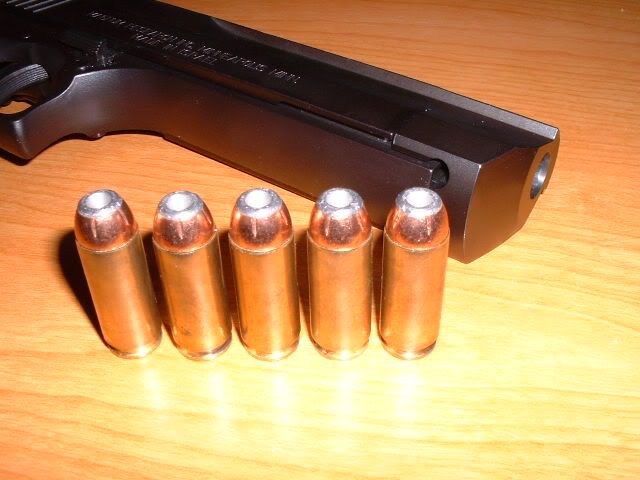 .50 AE--using 325gr bullets (didn't specify what brand), 29.5gr of Hornady N110 powder, and CCI 350 (what that means--primers? brass? bullets?--He didn't say).
As for me, it's time to start working on my .44 marksmanship. Set up some cardboard, mount the Red Dot, and get functional with it.